Welcome
Shipco's Domestic services help cultivate a complete one stop shopping experience for all your cargo needs. We can pick up cargo right from your door, and delivery is just as easy. Our flexible Transportation Management System (TMS) covers both FTL (full truck load) and LTL (less than truck load) to help ensure that your products are picked up and delivered to the right place, at the right time.
Take a few minutes today to see for yourself how easy it is!
https://www.youtube.com/watch?v=eMvXhBbVLaw
Key Benefits
An extensive network of national, regional and local transport providers, including over 60 asset based motor carriers to reduce cost and increase service controls
Constant monitoring and quality assurance including motor carrier compliance & FMCSA SAFER Ratings
Time-saving and cost efficient single point of contact
Variety of LTL, FTL and specialty equipment types
Spot Rate options for larger shipments
TSA approved carrier options
To learn more about our services Click
here
.
What Can I Do With A Login?
Easily obtain an all in rate quote from a pool of local and national carriers for easy price comparison including all accessorial and additional fees.
Make a no hassle booking.
Track your shipment milestones.

To request a login Click Here.
News
Trucking Capacity Update
Capacity restraints continue in Oregon, Southern California and Arizona.
The midwest has decent capacity with a few exceptions
The Midsouth, South and Southeast Region continue to be tighter markets.
In the Northeast Region ME, VT, MA, NY, CT are looking to have good capacity while OH, VA, NJ, and Eastern PA are tight.
The lack of capacity continues to impact service levels from full truckload and less than truckload carriers.
In the LTL market these capacity constraints not only cause delays in transit but also missed pickups
Many LTL carriers are returning to their terminals full before completing their routes.
Continue to expect delays in pickups, deliveries, and fluctuations in volume or full truckload pricing.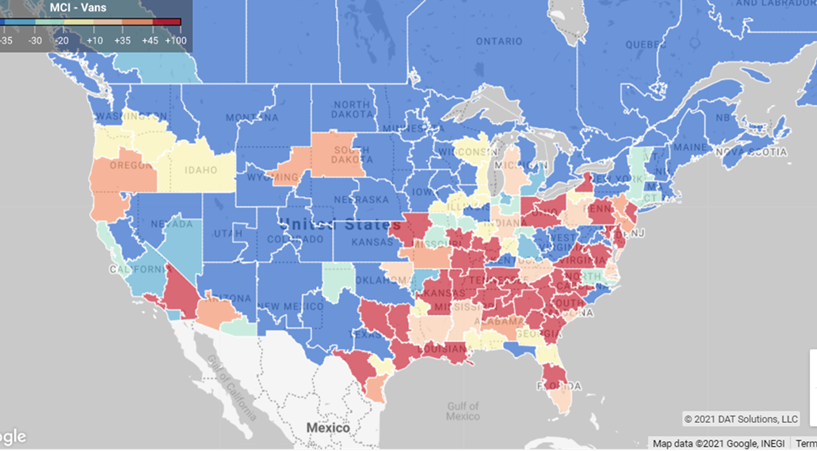 Gain access to Shipco Domestic TMS today,
[email protected]

or +1 908 345 2700
News
Holiday Schedule Notice
Christmas and New Year's Schedule
Weather Delays in the North East
Please note that all of our LTL Carriers will be closed on Thursday, December 25, and January 1.
Our office will also be working with limited staff, so kindly expect delays.
There will be limited or no movement in our LTL carriers, Line Hauls, from December midnight through Friday, December 25 and December 31 to January 1, 2021.
The LTL Carriers do not guarantee shipments during the holiday weekend.
Please ensure to allow enough Transit time for your shipments to many any cut-offs.
Shipments scheduled afternoon on Wednesday 23rd will not be guaranteed for pickup same-day and may be moved to Monday, December 28.

A significant winter storm is delivering heavy snow and ice to locations in the Northeast.
Some locations are closed today; limited to no pickup and delivery service is available until conditions clear:

Shipco Domestic wishes you a Merry Christmas and a Happy New Year!